While foldable smartphones and 5G-compatible devices support the manufacturers' schedules, they continue to bring new smartphones to the market at a sustained pace. A race for power, screen diameter or photo sensors that can only satisfy the amateurs that we are.
While it is now easy to find a phone that combines quality and power, you may need a guide to find yourself in the abundance of current offers, via our selection of the 5 best smartphones of the moment.
Apple iPhone 11 Pro/Pro Max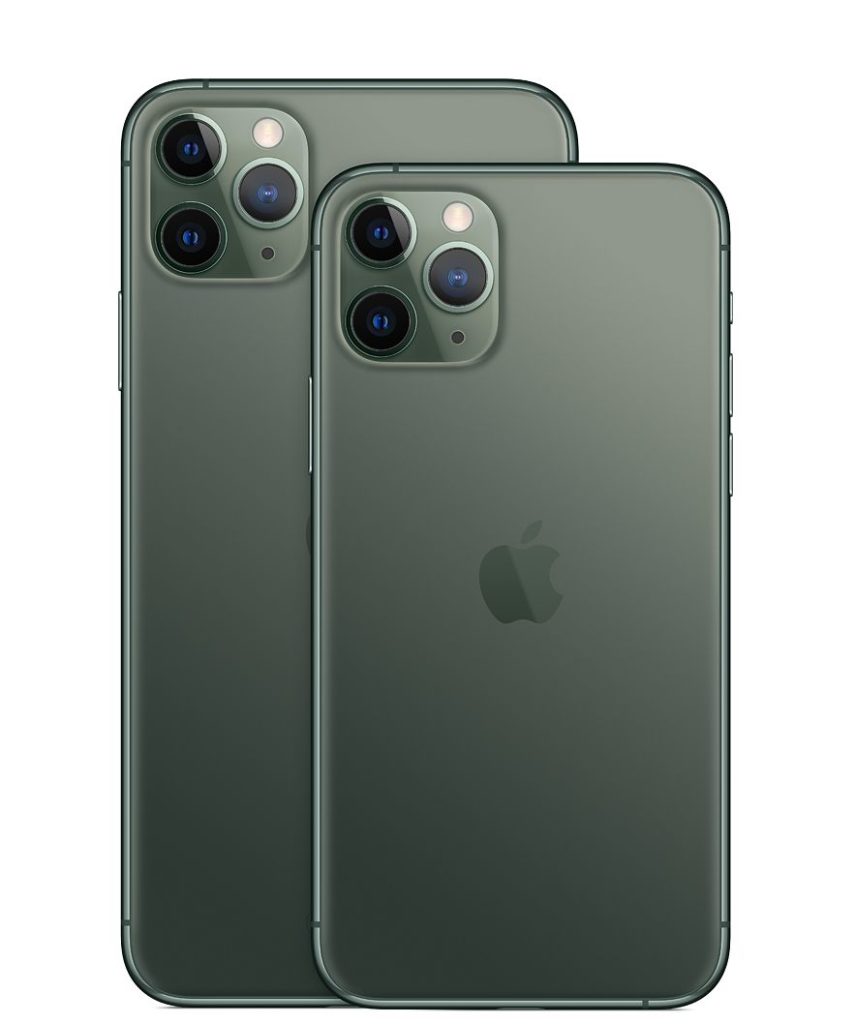 With the iPhone 11 Pro, Apple has undoubtedly returned to the game to rank its latest baby in first place in this ranking. An undeniable status, despite the major flaws of the American giant's latest flagship, its internal storage capacity limited to 64 GB and its prohibitive price. Count more than 1,000 euros to offer you this concentrate of technology.
The only differences between the iPhone 11 Pro and Pro Max are the screen size and battery capacity.
Apple has once again been shown to be the best of all other phones in benchmarking tests with the Apple A13 Bionic chipset. It has a fabulous OLED display, a good size battery with a four-hour longer battery life than the previous models, as well as new photo hardware (with improved software) to make it a very convincing flagship. It should also continue to receive regular updates (including one in the first week after release) and that basic iOS applications remain, whatever is said, always better on paper than comparable Android applications, despite the improvements made to the latter.
Face ID also continues to establish itself as one of the fastest and most secure methods to maintain security on your phone, and the iPhone 11 Pro version has been improved for better performance. Google may have launched a great alternative to Apple's flasghip with the Pixel 4, but the latter's fingerprint scanner is not as reliable. There remains the question of price. The iPhone 11 Pro starts at 1,159 euros while the iPhone 11 Max starts at 1,259 euros for a 64GB minimum storage model. There are some attractive colors for business users and compared to iPhone 11, the Pro version is more focused on professional users.
Samsung Galaxy Note 10/10 Plus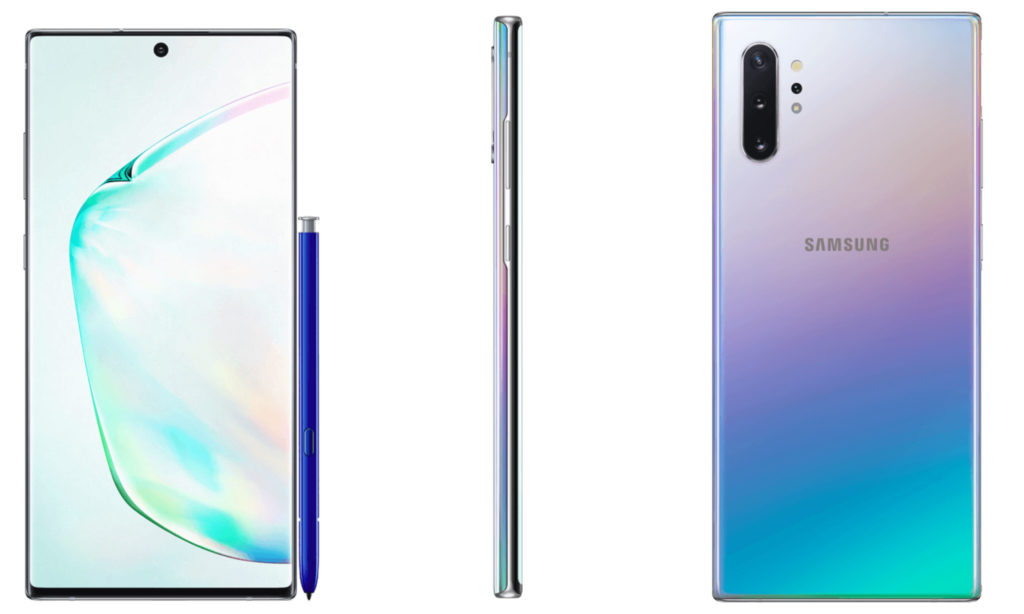 While the Samsung Galaxy Note 9 was already a stunning high-end device, especially for professional use, Samsung went even further with its S10 Plus. The S10's older brother has the same diagonal shape as Note 9, with a 6.4-inch size that will appeal to fans of tall smartphones.
Without being 100% borderless, the S10+ has a "wow" effect despite the presence of a double notch on the face that is more imposing than that adopted by its younger brother, which could disturb the most voracious in video content. With its SoC Exynos 9 Series 9820, 12GB of RAM, and two additional cameras compared to Note 9, the S10 Plus hits the nail on the head and stands out as one of the best, if not the best, high-end smartphone of the moment. While Note 9 relies heavily on its 4000 mAh battery to attract the general public, the S10 Plus has the luxury of going even further with a 4100 mAh battery, unlike the S10 which disappoints with a 3400 mAh battery that puts it behind some of its direct competitors.
To conclude, competition with the other competing devices in its range only has to be careful, Samsung's latest flasghip has resources. The latest addition to the Galaxy family is equipped with the Qualcomm Snapdragon 855 or the Exynos 9 Series 9820 (for the European market), a 6.4-inch Super AMOLED Infinity-O display, 8GB of RAM (with 12GB as an option), capacities ranging from 128GB to 1TB of storage with the presence of a microSD slot for even more capacity, five cameras, IP68 certification, WiFi 6, Bluetooth 5, ANT+, 4100 mAh battery, and finally an amazing design with beautiful Prism color options.
The Samsung Galaxy S10 Plus continues to feature all the excellent features of the Galaxy Foundation such as a high level of water resistance, fast wireless charging, Super AMOLED display, expandable microSD storage, 3.5 mm headphone jack, and much more. In addition, extending it to an external monitor with Samsung DeX is quick and easy, while providing a fully functional desktop experience. The added ability to charge other devices and equipment, such as the new Galaxy Buds, with wireless technology in the back of the S10 Plus is convenient for road warriors.
OnePlus 7T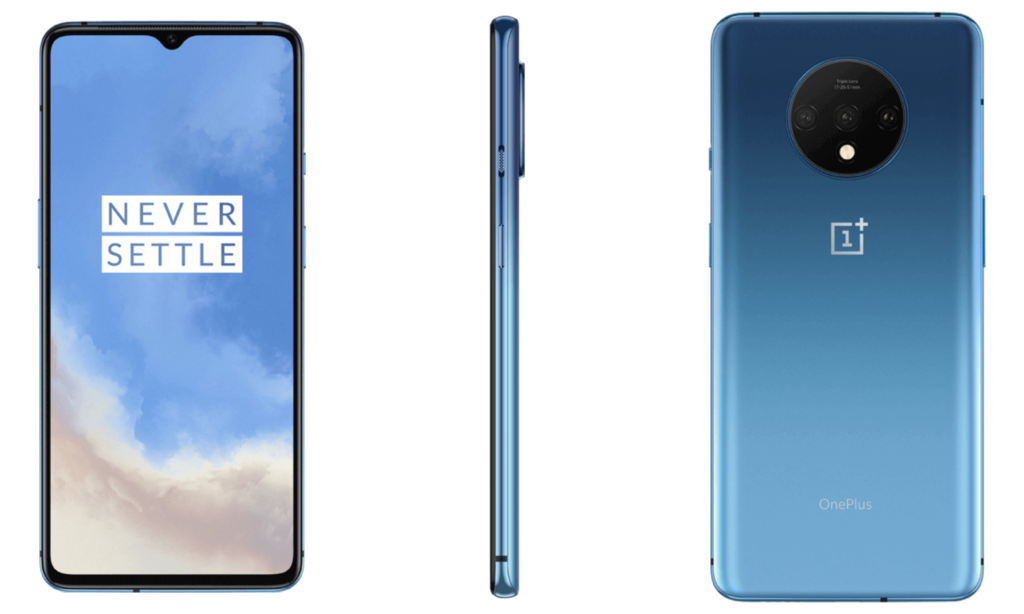 OnePlus has just announced the OnePlus 7T and critics are currently showing that it offers a little more than the OnePlus 7 Pro at a lower price, so it ranks just below the first five smartphones to offer itself today. However, it could claim more in terms of its high-end features, its price several hundred euros lower than those of its competitors in the high-end segment, its extremely responsive performance and the use of new technologies such as UFS 3.0 internal storage (now available on Note 10 Plus) or its 90 Hz screen refresh rate.
The OnePlus 7T is expected to be launched in Europe at a price ranging from 550 to 700 euros. Unlike older OnePlus phones, it has only one RAM/storage option of 8GB/128GB. The only choices available on the other side of the Atlantic are currently Glacier Blue to Frosted Silver. The OnePlus 7T features a 6.55-inch AMOLED display, Qualcomm Snapdragon 855 Plus processor, three rear cameras, large RAM and internal memory, a large 3,800 mAh battery and 30T Warp Charge capacity, with excellent radio support for AT&T, Sprint, T-Mobile, Verizon and other American networks. It does not have certification for dust and water resistance and a 3.5 mm headphone plug is not available.